Get Involved By Supporting An Event!
---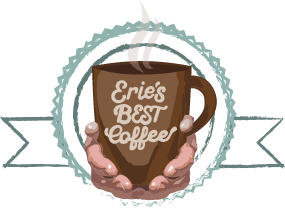 In light of COVID-19, St. Martin Center has decided to skip Erie's Best Coffee (scheduled for February 2021).
Coffee has a hold on us, as it does on all of you who have made this event so great. So, while we won't be sipping our cups together this year, we know this is the right choice.
A big downside of this is that we won't raise money we need for our programs, all of which are in high demand as families continue to struggle. We provide food, rent and utility assistance to keep people in their homes, early childhood education, and more.
Please continue watching our Facebook page as we share ways to help. Also, please consider a donation to us to help provide these services. You can donate via the green "Donate" button at the top, or 1701 Parade Street, Erie, PA 16503.
We are so grateful for the support you've shown this event each year.
We look forward to seeing you all in 2022!
Stay healthy, safe, and caffeinated.
---
Photos
Click here for photos of past events and programs.