Highmark Walk for a Healthy Community

The Highmark Walk is an annual fundraiser that benefits local health and human service agencies. It is BACK as an in-person event on Saturday, June 4th at beautiful Presque Isle State Park.
The goal of the walk is to help participating organizations raise money for their missions. One hundred percent of the funds raised through go directly back to the organizations, as Highmark underwrites all event costs.
We are proud to be a part of this event once again.
How can you help? It's easy! Register or donate at the link below. Gather your friends and family, form teams, raise dollars, and help feed the hungry, educate children, and keep people in their homes.
When you raise $30, you receive a free t-shirt. For every $50 raised, you receive a raffle ticket to win any number of amazing prizes Highmark provides through generous sponsors.
We hope to see you there!
Erie Gives Day is back for the 12th year, and we're thrilled to be participating again! During this one day event, every gift of $25 or more made through Erie Gives' site receives a prorated match (more info on this match can be found at eriegives.org).
Donors can also write a check for their Erie Gives donation! Checks must be made out to "The Erie Community Foundation." All check donations must be accompanied by a Check Donation Form (available June 20th). Checks must be delivered to The Erie Community Foundation (459 West 6th Street, Erie, PA 16507) no later than Monday, August 8.
All money donated to St. Martin Center will feed the hungry, educate children, and keep families in their homes.
We hope you'll join us!
---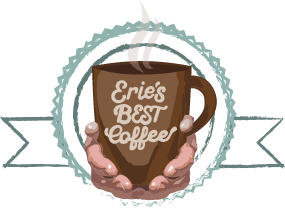 Stay tuned for 2023 event details!  Sign up to be the first to know when we have an event date.